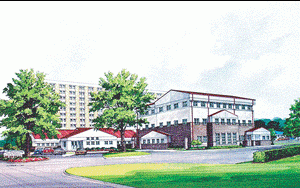 …(better known as Augusta Housing Authority or AHA) is located in Augusta-Richmond County, Georgia. AHA was created in 1937 to provide safe, sanitary housing for low income families. Olmsted Homes was the first public housing development constructed in Georgia under the Housing Act of 1937. Today, the Augusta Housing Authority is the second largest Public Housing Authority in the State of Georgia and helps to provide housing for about 17,146 individuals (number as of 22 March 2012). This is accomplished through the agency owned and operated 2212 units of Conventional Public Housing, 3,579 units of Section 8 tenant-based and project-based and 95 Veteran Supportive Housing Vouchers. View our Reasonable Accommodation Policy.
The Augusta Housing Authority is currently accepting applications for the Section 8 Project Based programs for Hope House and Public Housing programs. CLICK HERE to apply. The waiting list will be opened for all applicants 18 years and older. Augusta Housing Authority will hold Regular Board Meetings open to the public on the third Thursday of each month at 9:00 a.m. The meetings will be held in the Board Room of the Augusta Housing Authority's Administrative Office building, located at 1435 Walton Way, Augusta, Georgia. Please, click the "ABOUT US" or "BOARD" tabs for more information or any changes.
For information regarding the Cherry Tree Demolition Application, please see the Draft Demolition Application
If you are not in immediate need of assistance, click here to search properties receiving direct assistance from HUD.
For information on Housing, please call (706) 724-5466.
If you have Portability questions, please contact Star Smith at (706) 312-3116.
The Housing Authority does not discriminate against race, color, national origin, religion, sex, disability and familial status in housing or employment.
Main Telephone Number: (706) 724-5466 TDD: (706) 724-0130
Click on our name below for directions to: The Housing Authority of the City of Augusta, Georgia physical address: 1435 Walton Way, Augusta, Georgia 30901
If you are experiencing problems with this page, contact phaaug@augustapha.org . If you would like to know about specific programs, please click here. Please do not send your personal information (Birth Date, Social Security Number) to the email address listed above. It does not go to an application specialist.